Discussion Starter
·
#1
·
Hello all,
This is my first four banger, four door, front wheel drive car and love it. Before this I had three trucks and two mustangs. One of the mustans I still have and is my weekend toy with a local club. A few months back I figured I would start looking for a car with good gas milage. I was looking at the Focus, Optima and Sonata.
When I got this Sonata it was a Thursday night and I had a few minutes to waste before I had to be somewhere. I figured I would pull into the Kia dealership (that is right next to the Hyundai dealership). I walked around the Optimas but didn't see anything that had everything I wanted. As I made my way over to the Sonatas on the other lot there was a 2011 Certified Pre-Owned Sonata and that was that. I went back the next day test drove it and decided I was taking it home. The dealership gave me a really good deal on it with this being the third car my family has bought from them.
I have to say it is nice to have something that is relaxing to drive. Also the amount I spend on insurance and gas has gone down which has helped a lot so the payments are not bad considering that. After looking at this car it had everything I wanted and you can't beat a 100,000 mile warranty. My tires are even covered if they go flat.
On to the pictures and goodies.
Exterior - Pacific Pearl Blue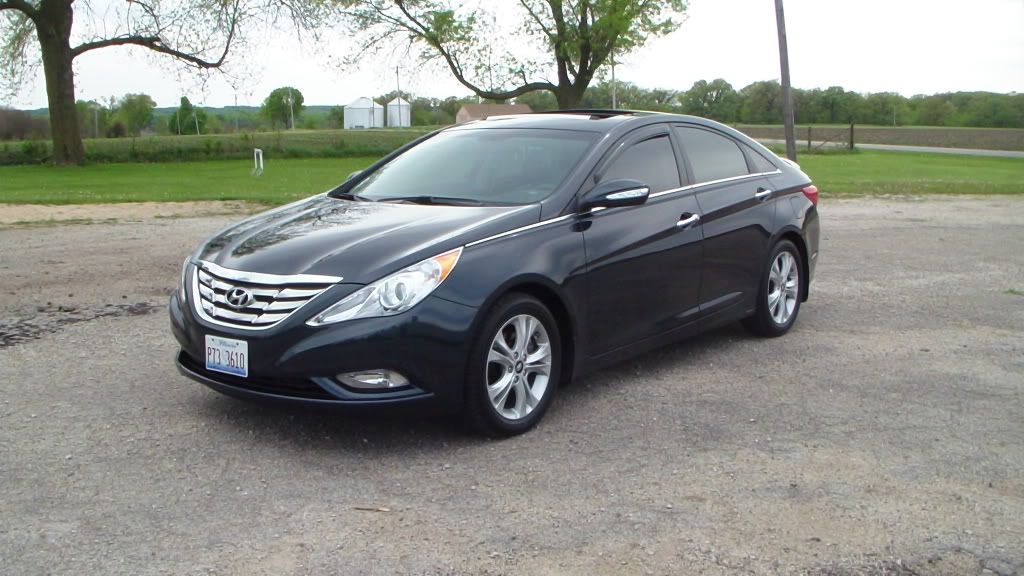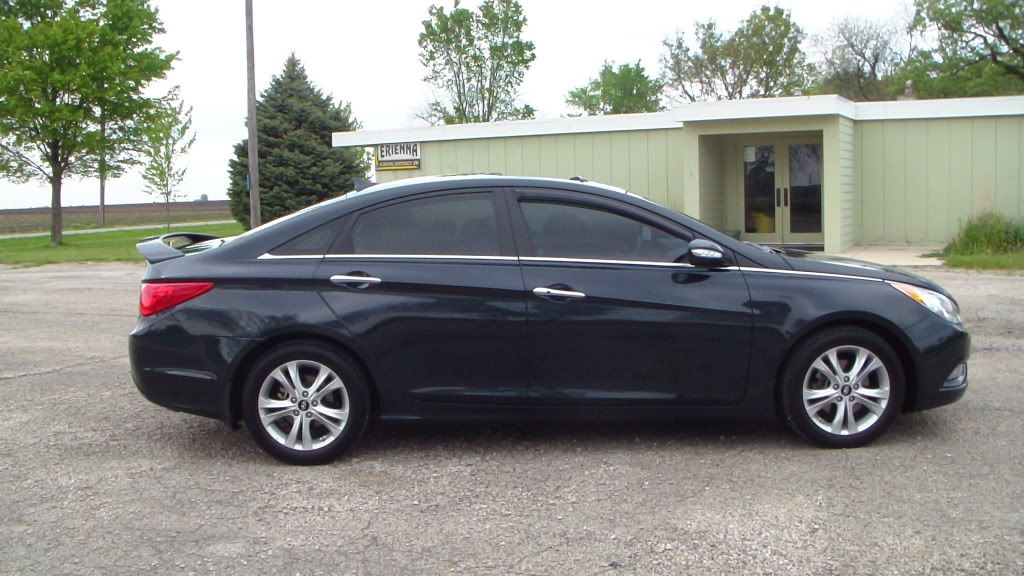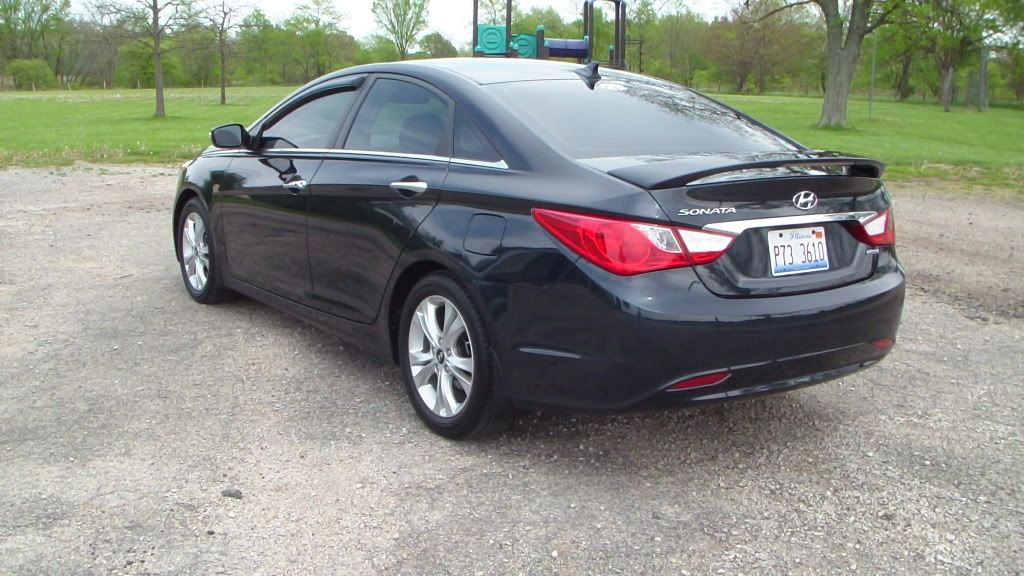 Interior - Grey Leather/Black Carpet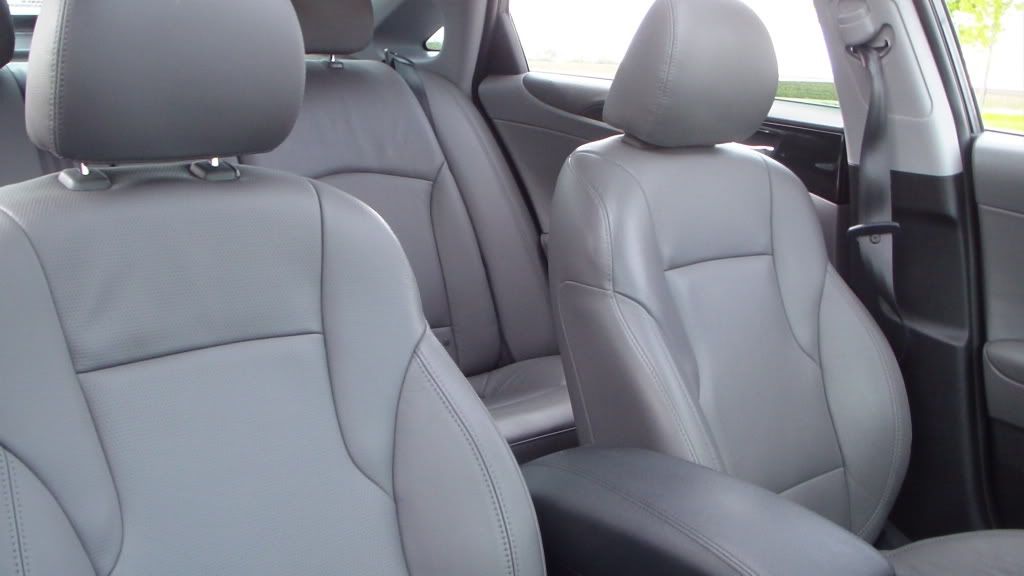 Engine - 2.4L GDi 4 Cylinder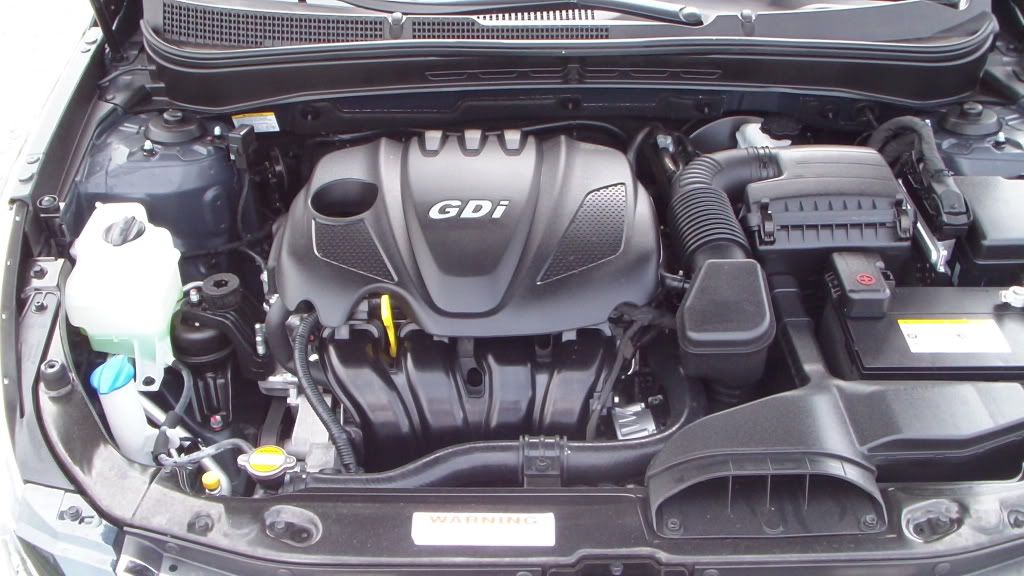 A few things that was added by the last owner and I was happy for it because I wanted to do it as well.
Tint - Not sure how dark it is but I think it looks great.
From what I understand the Sonatas do not come stock with a rear spoiler but there was one added. I personally like the look of it and will be leaving it.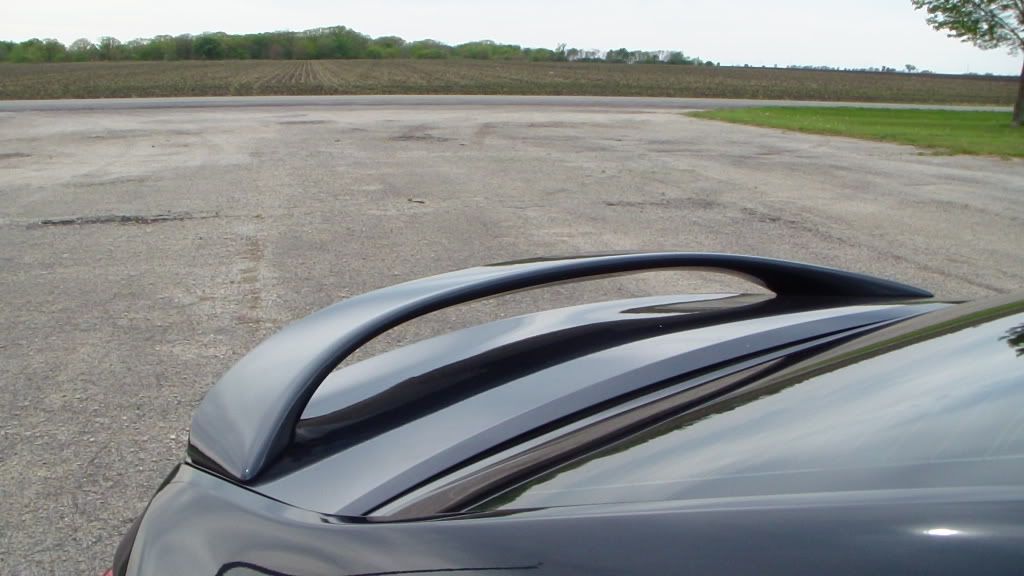 In 2011 the Sonata did not come with a remote start. On this car there was one installed. I wanted one and am glad it has one. Although I do not like that there is another remote. I will be looking into if I can have it changed so I can use my phone with a smartstart app.